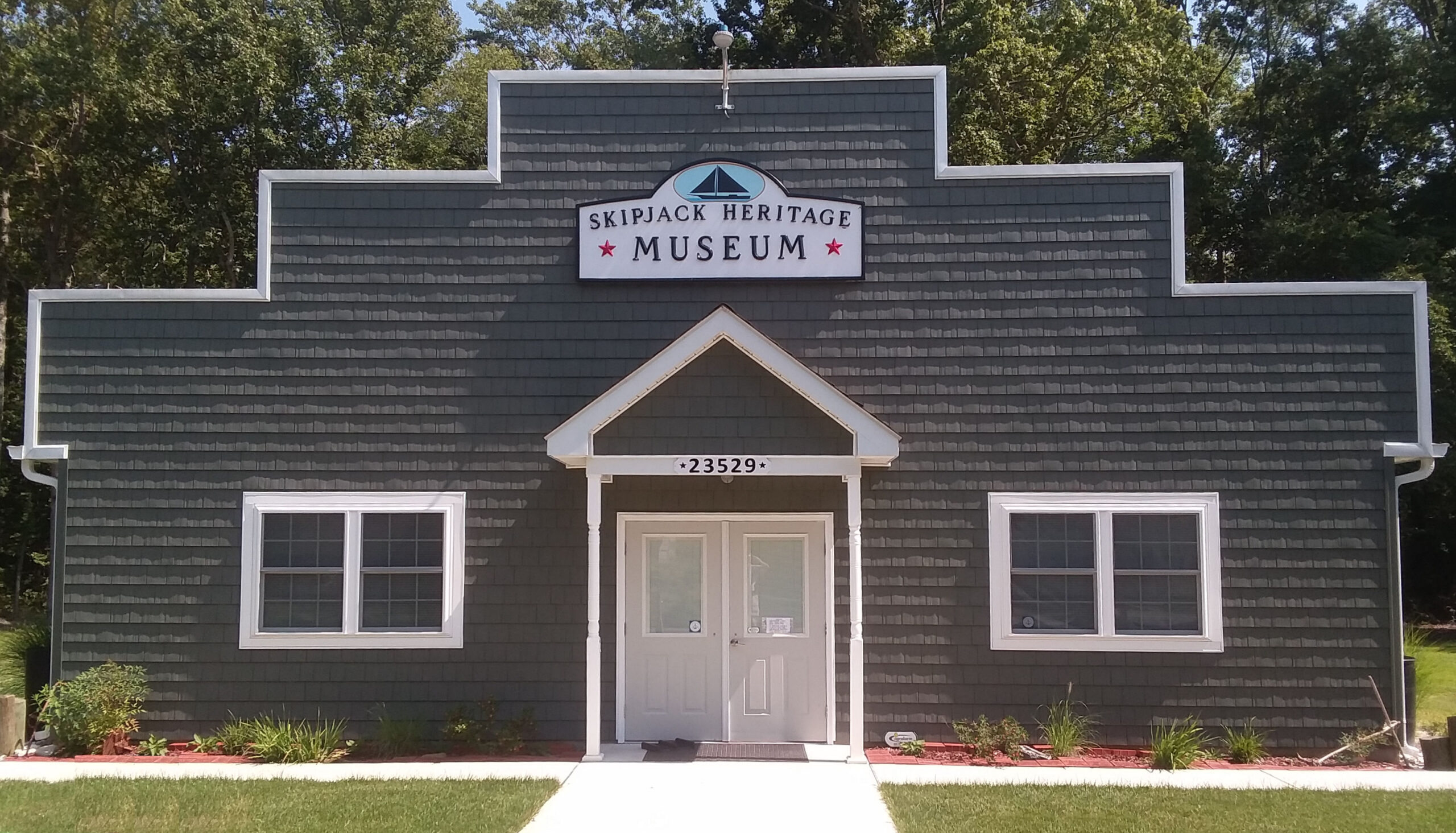 The Skipjack Heritage Museum is located at 23529 Deal Island Rd., Chance, MD 21821
Our Mission
Skipjack Heritage, Inc. was formed in 2007 as a non-profit organization with a goal of preserving the maritime History and the cultural heritage of America's oldest working sailing vessel..the Skipjack. The heritage includes the people who built, owned, captained or worked on those majestic vessels and all the other work boats built and used by the watermen.
Actually our mission goes beyond the Skipjack to include the entire cultural history of our area which includes the upper Tangier Sound and greater Deal Island area. Our greater goal is to document and preserve the history…the events…the stories of our people and their way of life from the earliest settlers to the present day.
Though our mission is to preserve the history..the heritage of our area, we desire to educate the current and future generations so that the preservation of the waterman's way of life will not be lost but preserved forever.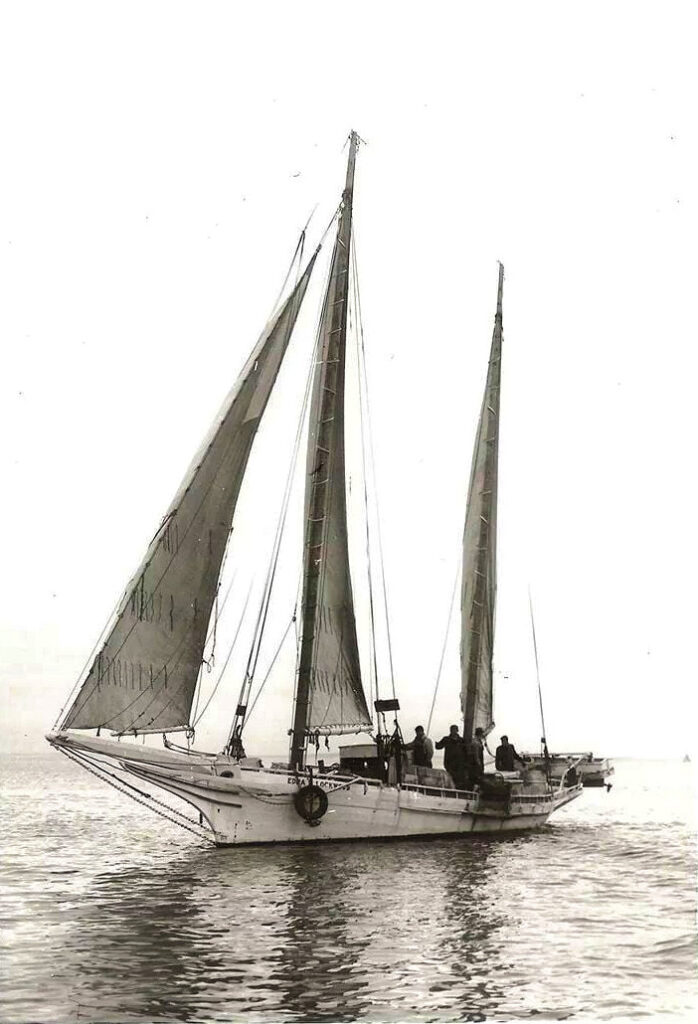 The Skipjack Heritage Museum in Chance, MD is now open!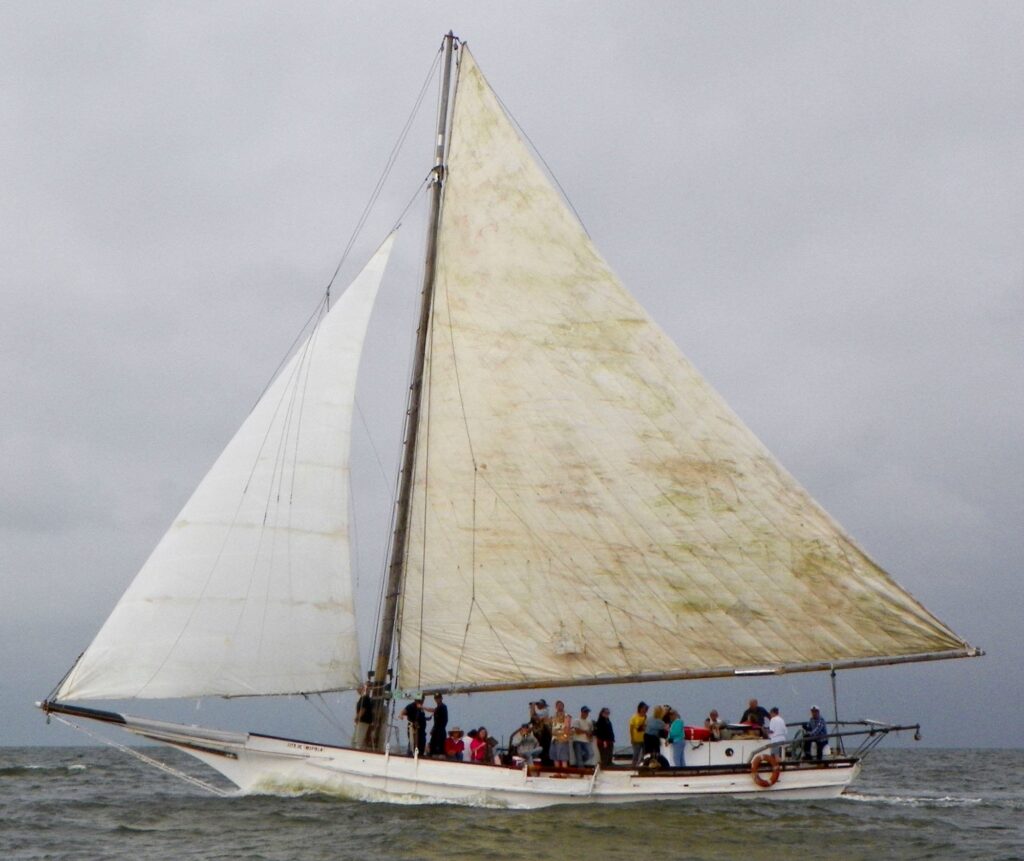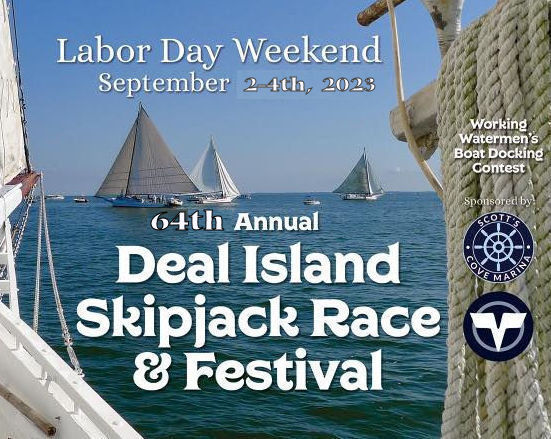 Skipjack City of Crisfield.
We would like to announce that Skipjack Heritage is now the owner of the Skipjack City of Crisfield. It was graciously given to us by Bob Daniels, the only remaining son of Capt. Art Daniels and Stella Daniels surviving spouse of Capt. Art and Ruth Daniels surviving spouse of Capt. Stan Daniels. It is our plan to completely restore this well known Skipjack so it can sail once again! If you have a desire to see this majestic Skipjack back in the water & want to be a part of this project you can send donations to Skipjack Heritage, Inc., 23529 Deal Island Road, Chance, MD 21821. Thanks for your help!
64th Annual Deal Island Skipjack Race & Festival _____________________
Museum will be open 9/2/23 from 9 AM – 4 PM, 9/3/23 from 12 – 5 PM & 9/4/23 from 9 AM – 4 PM
The Skipjack Heritage Museum is located at 23529 Deal Island Rd., Chance, MD 21821